Egypt boasts a plethora of enchanting destinations such as Cairo, Luxor, Aswan, Sharm El Sheikh, Hurghada, and Marsa Alam, where you can immerse yourself in incredible experiences like safaris, snorkeling, and diving.
Your Guide to Celebrating Christmas and New Year's in Egypt
Holiday travel is a magical experience. The food, decorations, traditions, and festivities—Egypt offers all of this and more! While Egypt may not be the first place that comes to mind for a Christmas vacation, you'll discover that Egyptians wholeheartedly embrace the holiday spirit. Moreover, around 10% of the population is Coptic Christian, following the Coptic Orthodox Church of Alexandria.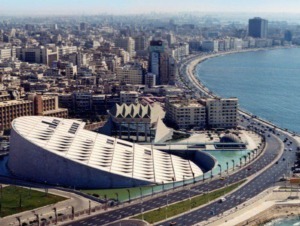 Here are some tips if you plan to visit during the holiday season:
Christmas Falls on January 7th:
Coptic Christians adhere to a different calendar than Roman Catholics, celebrating Christmas on the 29th day of Koiak, which corresponds to January 7th in the Gregorian calendar (or December 25th in the Julian calendar). If you want to experience an authentic Egyptian Christmas, plan your trip accordingly. However, December also sees abundant Christmas celebrations, with tourist attractions and hotels hosting special events during this period.
Enjoy a Nile Cruise:
Celebrate the Christmas season in a unique way by cruising down the Nile River and exploring ancient temples. Nile cruises offer festive meals, music, decorations, parties, and entertainment, creating a delightful Christmas experience. The Nile River is also an ideal place to welcome the New Year, making toasts and creating cherished memories.
Beachside Christmas and New Year:
If you've ever dreamed of spending Christmas on a beach with white sands, turquoise waters, and palm trees, Egypt's coastal destinations like Hurghada, Sharm El Sheikh, Marsa Alam, El Gouna, or Dahab are perfect. These idyllic locations boast some of the world's best snorkeling and SCUBA diving opportunities, ensuring relaxation and tranquility. Hotels in these areas go all out for Christmas, adorning their premises with lights and offering lavish buffets.

Visit St. Catherine's Monastery
:
For a glimpse into historic Christian traditions, St. Catherine's Monastery, also known as the Sacred Monastery of the God-Trodden Mount Sinai, is a must-visit. Built in the 6th century under the orders of Byzantine emperor Justinian, the monastery remains operational today. Visitors are welcome as pilgrims, with a respectful attitude towards this ancient spiritual site. Note that the monastery is closed on Fridays, Sundays, and holy feast days, so plan your visit accordingly. Additionally, you can embark on a hike up Mount Sinai, believed to be where Moses received the Ten Commandments.
There are specialized tours available to ensure an extraordinary experience in Egypt during the holiday season you can check all of this tours here