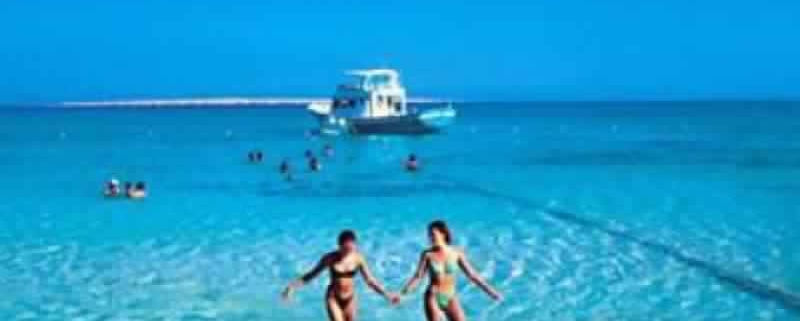 Discover Egypt's Most Relaxing Destinations
Egypt is renowned for its rich history and cultural treasures, from ancient pyramids to the enigmatic Sphinx. While it's a top destination for historical exploration, Egypt also offers tranquil beach getaways. Away from the bustling city life of Cairo, you'll find serene shores, luxurious resorts, and opportunities for water sports. Here are the top 5 destinations in Egypt where you can unwind and rejuvenate:
1. Marsa Alam:
Marsa Alam is the epitome of tranquility. This peaceful town has gained popularity among tourists seeking relaxation. Dive or snorkel in the warm waters of the Red Sea, or simply indulge in a good book on the pristine beaches. For the more adventurous, Marsa Alam serves as a gateway to Egypt's Eastern Desert and the stunning Wadi el Gemal National Park. Additionally, it provides easy access to historic sites like Luxor and its magnificent temples.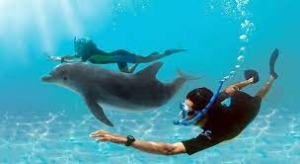 2. Hurghada:
Hurghada beckons with its stunning beaches and remarkable dive sites. Whether you're a seasoned diver or a snorkeling enthusiast, the coral reefs and marine life will captivate you. If you prefer to stay dry, opt for a glass-bottom boat tour or explore the nearby Giftun Islands on a boat cruise. On land, Hurghada offers a vibrant nightlife, shopping, and even desert adventures. Plus, it's a short drive to Luxor for a dose of history.
3. El Gouna:
Located just a 30-minute drive from Hurghada, El Gouna is a quieter alternative with plenty to offer. Here, you can indulge in various water sports, from SCUBA diving to windsurfing. Boat cruises are a common way to explore the area. El Gouna boasts upscale accommodations, excellent spas, fine dining, and even a small museum. It's an ideal destination if you want to enjoy horseback riding, tennis, or golf during your vacation.
4. Sharm el-Sheikh:
Perched on the southern coast of the Sinai Peninsula, Sharm el-Sheikh is renowned for its world-class diving spots. The calm, crystal-clear waters and warm climate create the perfect setting for water sports. Explore the protected Ras Mohamed Nature Reserve, home to stunning beaches and coral reefs. Dive enthusiasts can explore the SS Thistlegorm wreck, a captivating site teeming with marine life. Sharm also offers desert excursions, including trips to Mount Sinai and St. Catherine's Monastery.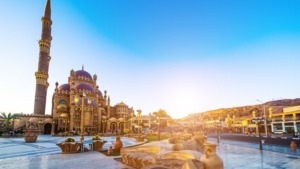 5. Dahab:
Located on the Gulf of Aqaba, north of Sharm, Dahab is a charming and laid-back beach town. It's a haven for SCUBA diving, snorkeling, windsurfing, and more. You can also enjoy activities like yoga, rock climbing, and sandboarding. Originally a small Bedouin village, Dahab has become popular among both hippies and adventure seekers. Its beautiful beaches are perfect for relaxation or exhilarating water adventures. While in the area, consider a desert tour or a visit to Mount Sinai and St. Catherine's Monastery.
Escape to these idyllic destinations in Egypt for a vacation filled with relaxation and rejuvenation amidst stunning natural beauty.
there are special organized tours to enjoy extremely in egypt
https://axatours.com/wp-content/uploads/2019/03/gif5-800x600.jpg
600
800
Line
https://axatours.com/wp-content/uploads/2019/03/logo-2.png
Line
2014-02-12 18:49:48
2023-09-05 18:48:09
Top 5 Most Relaxing Destinations in Egypt